Overview
Once you've created a new application within your subscriptions, add users to the application so they can begin viewing the guides you've created and more. There are two user types in the application: Administrator and User. You can have as many Administrators as you'd like in your Subscription.
Administrators have full access to the Adopt account and can invite new users or delete existing users.
Users have the same permissions as Administrators, but they are not able to invite new users or delete existing users.
Requirements
Only Administrators have the ability to invite and remove users.
Invite Your First Users
1. Click "Settings" (1).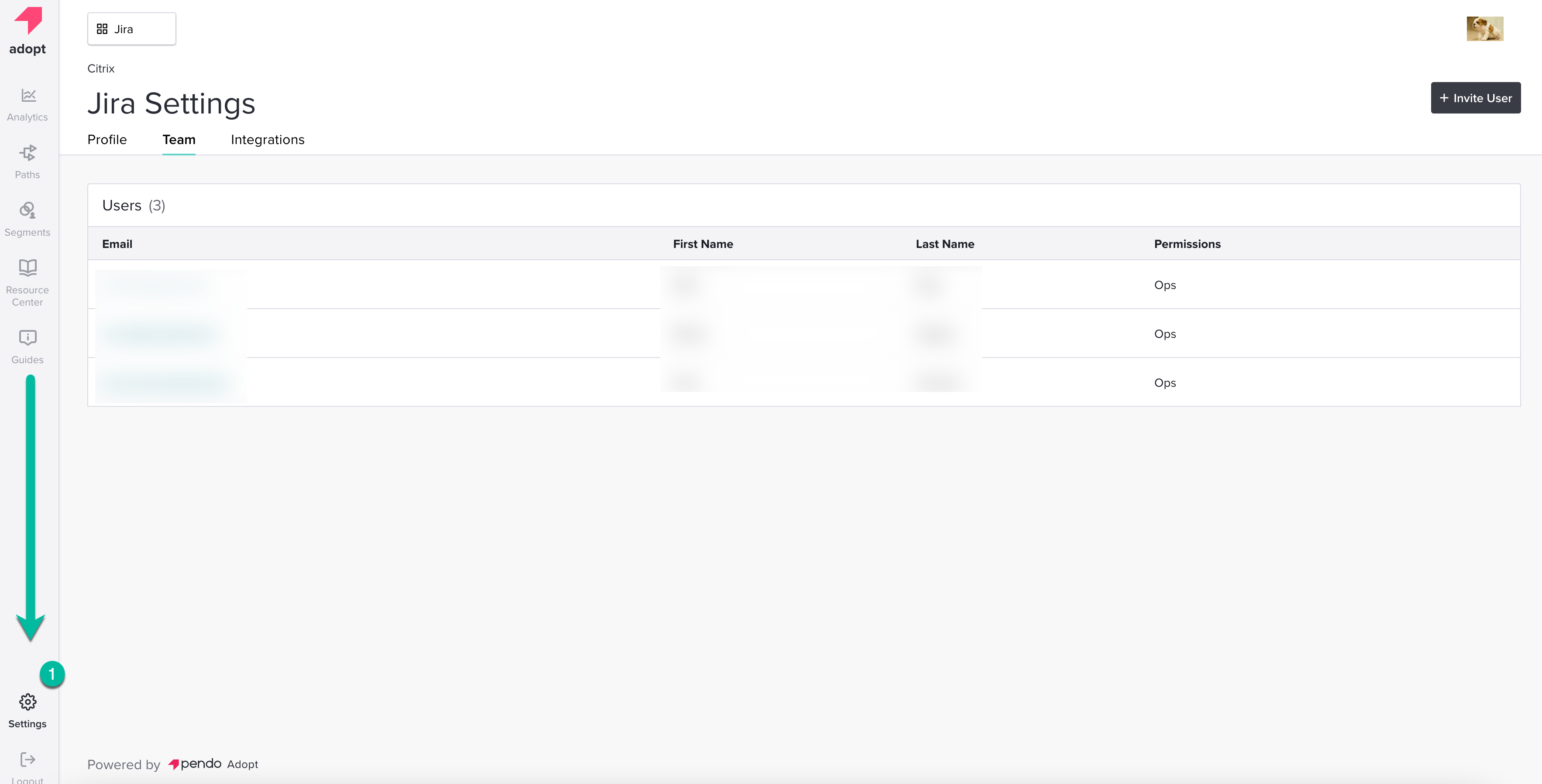 Note: The location of the Settings button will not change regardless of what page you're on as it is a part of the left hand navigation.
2. Click "Team" (2).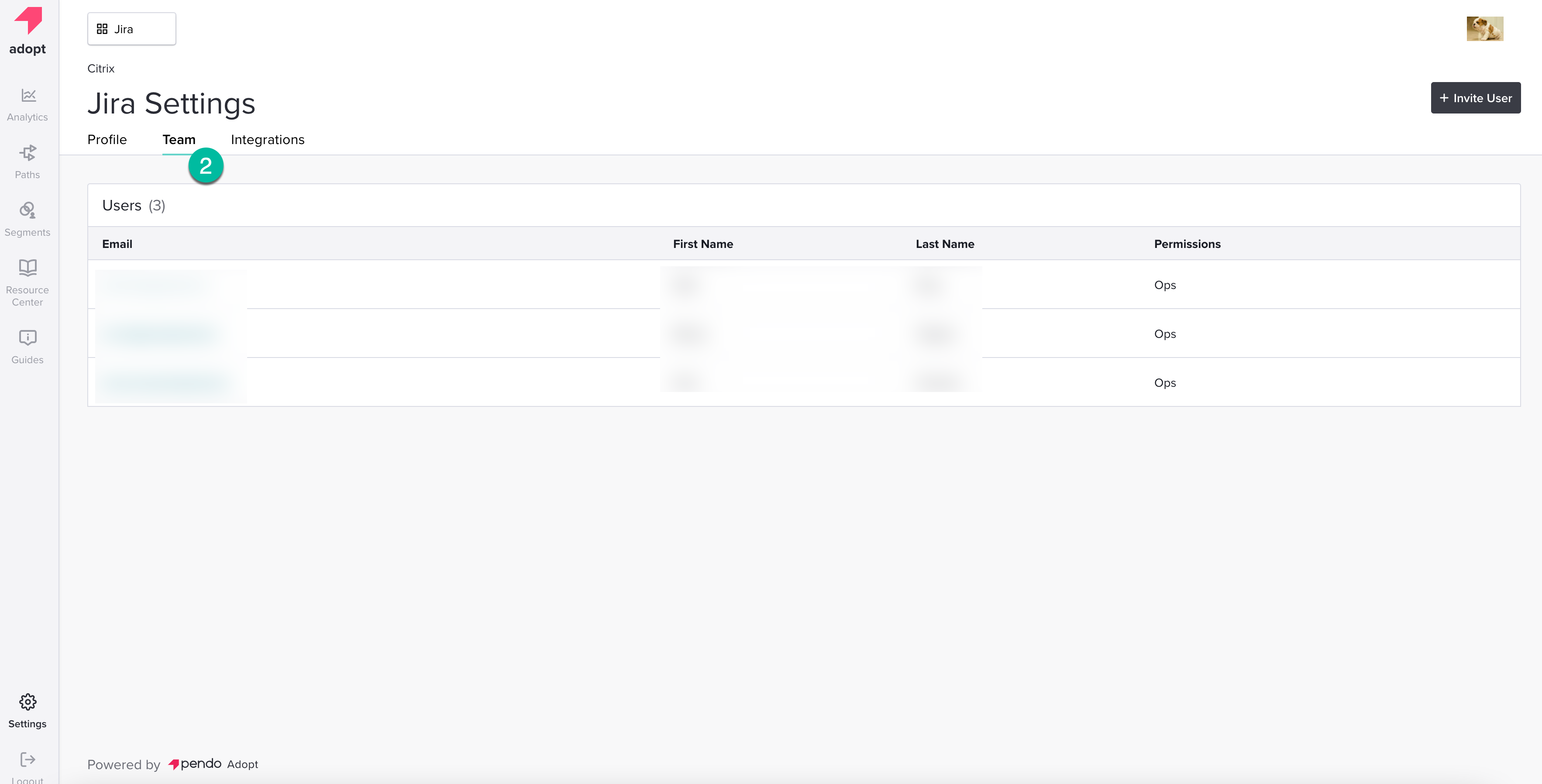 3. Click "+ Invite User" (3).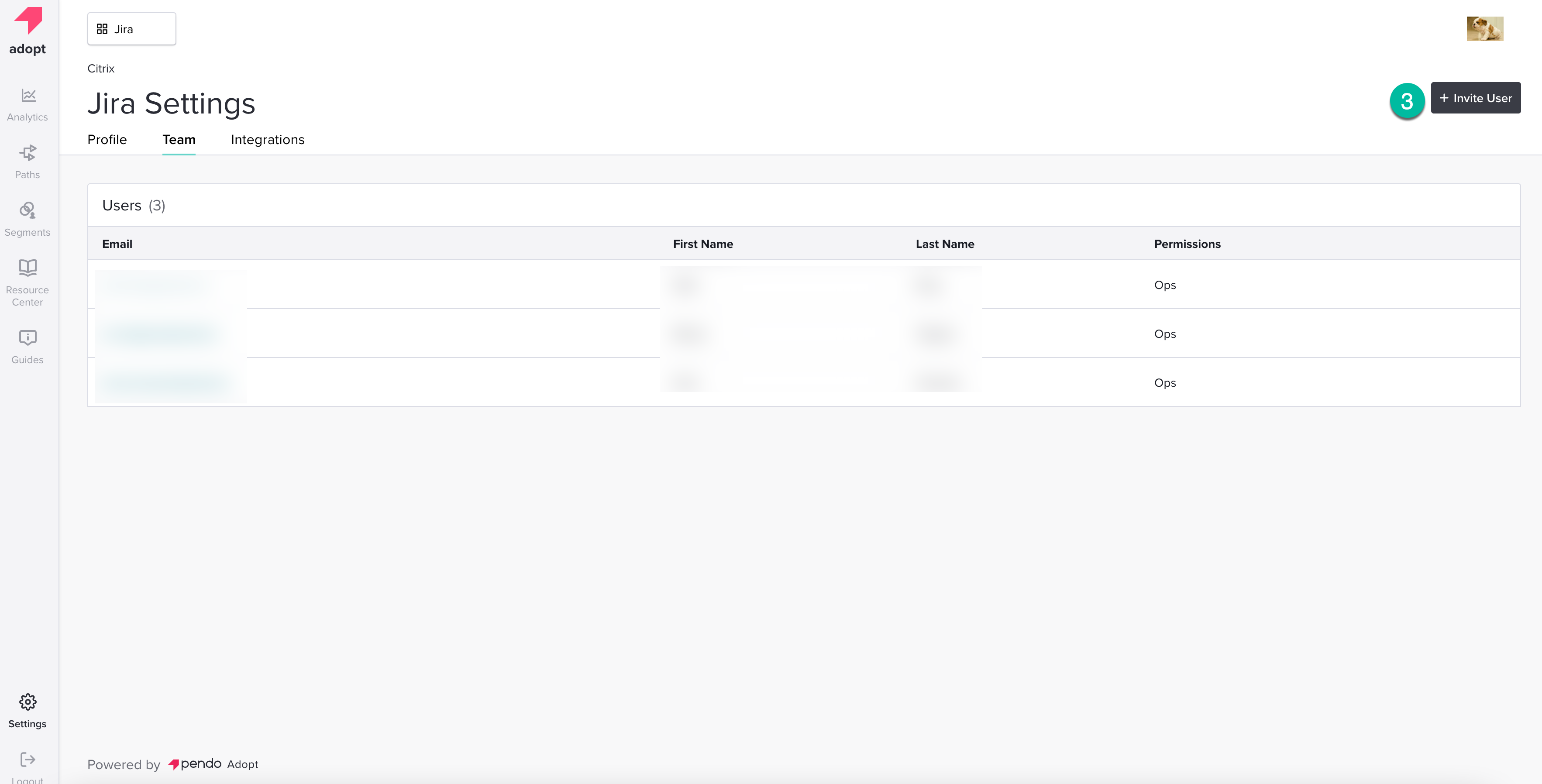 4. Input details about the user you are inviting and decide whether they have Admin or User permissions.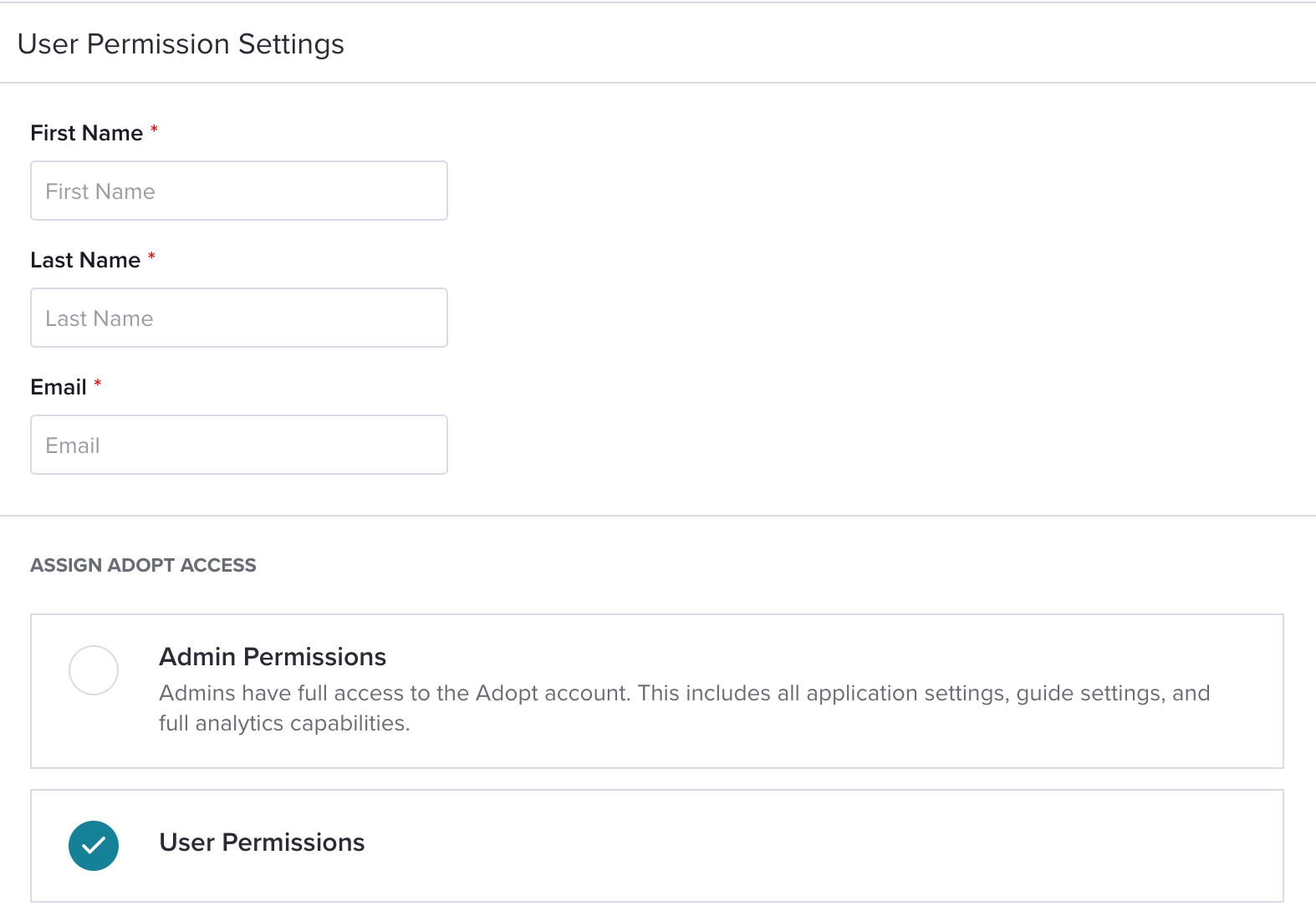 Unless the Adopt Admin has opted into custom brand settings and updated the custom domain (in which case, the email will be from "no-reply@customdomain"), users will then receive an email from "no-reply@pendo.io" with their invitation to create an account.
Note: Advise your customers to have their IT teams allow this invite email address through filters. Sometimes a "no-reply" email can be blocked or filtered to spam.
Edit User Permissions
Click the "Edit User" button to the left of the trash can icon. This will allow you to give a user Administrator permissions, or to remove their permissions all together.

Note: If a user hasn't accepted their invitation to create a profile, their profile cannot be edited. It can only be deleted.
Resend Invite
If a user mentions they did not receive their invitation, Administrators are able to re-send the invite right from the UI. Hover over the right side of the user row and select the paper airplane icon.

Removing Users
Removing users is as simple as hovering over the right side of the user row and selecting the trash can icon.

Tip: You can download this article to your knowledge base here.