Overview
Pendo in-app Guides provide contextual support to meet your users where they are. Need to showcase a new feature? Trying to take the temperature on your users? Want to entice a user to upgrade? There's a Guide for that.
Product Tour
Product Tours are a great way to orient new users to the core areas of your website.

Feature Announcement
Feature announcements can be used to alert users of new, high-value functionality in your application. If your feature is only available to a certain type of user, you can use segments to target only eligible users.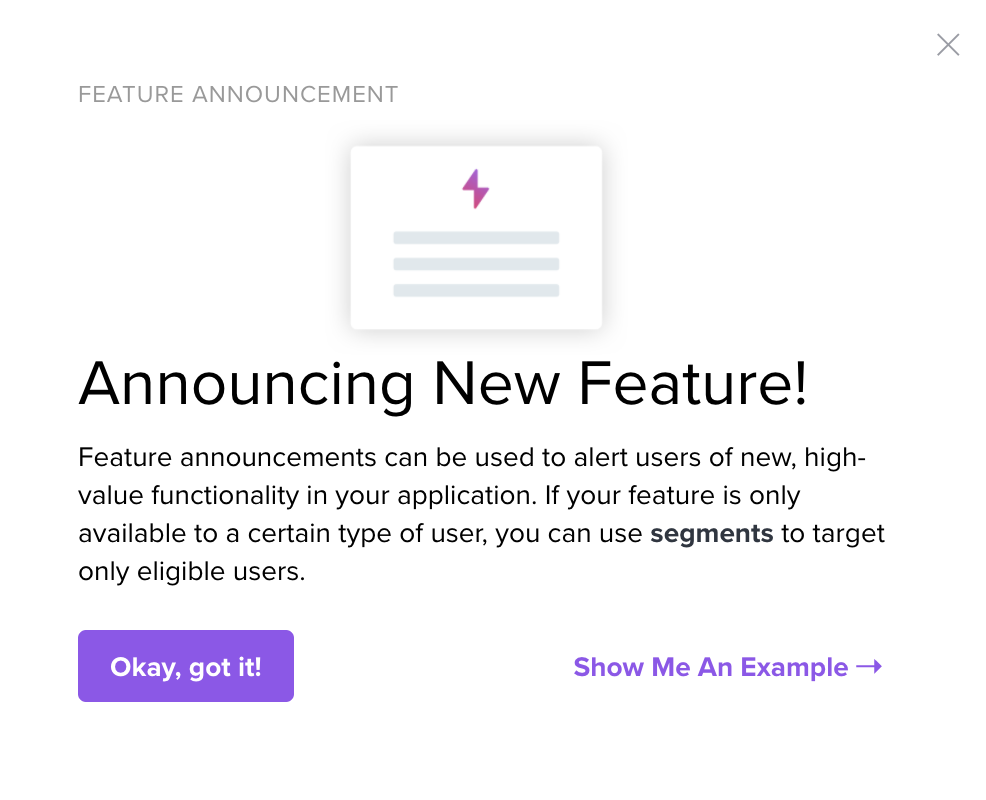 Walkthrough
Walkthroughs are like Product Tours, but are more focused on a specific task. Walkthroughs are a great way to train users as they are able to interact with your product and the guides at the same time.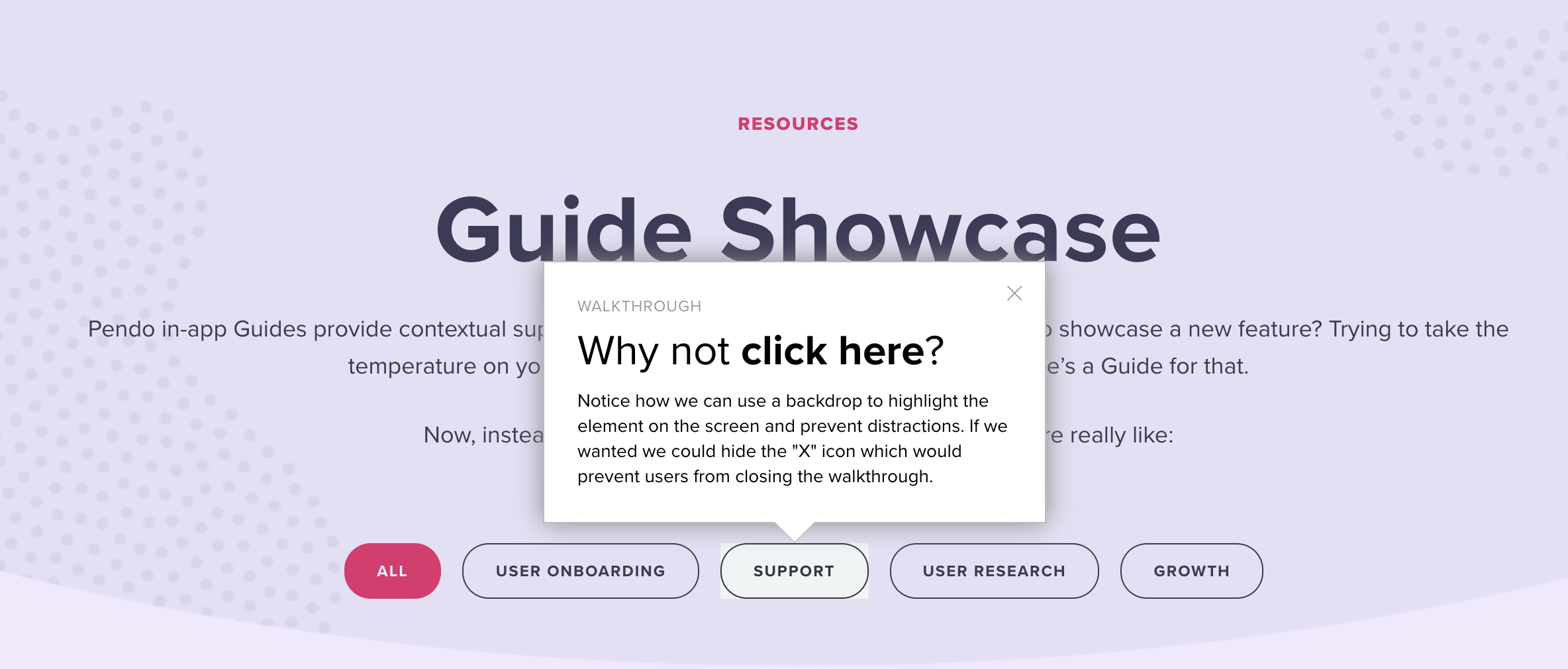 Tooltip
A tooltip is great for providing in-line support for common questions. Tooltips can be activated in a variety of ways, such as hover overs or badges.
Critical Communications are great for alerting users of planned downtime or other critical information.

How-to
A How-to guide is great for explaining simple functionality in your application. This can be deployed automatically after a user lands on a specific page, after they click on a certain feature, or activated via badge.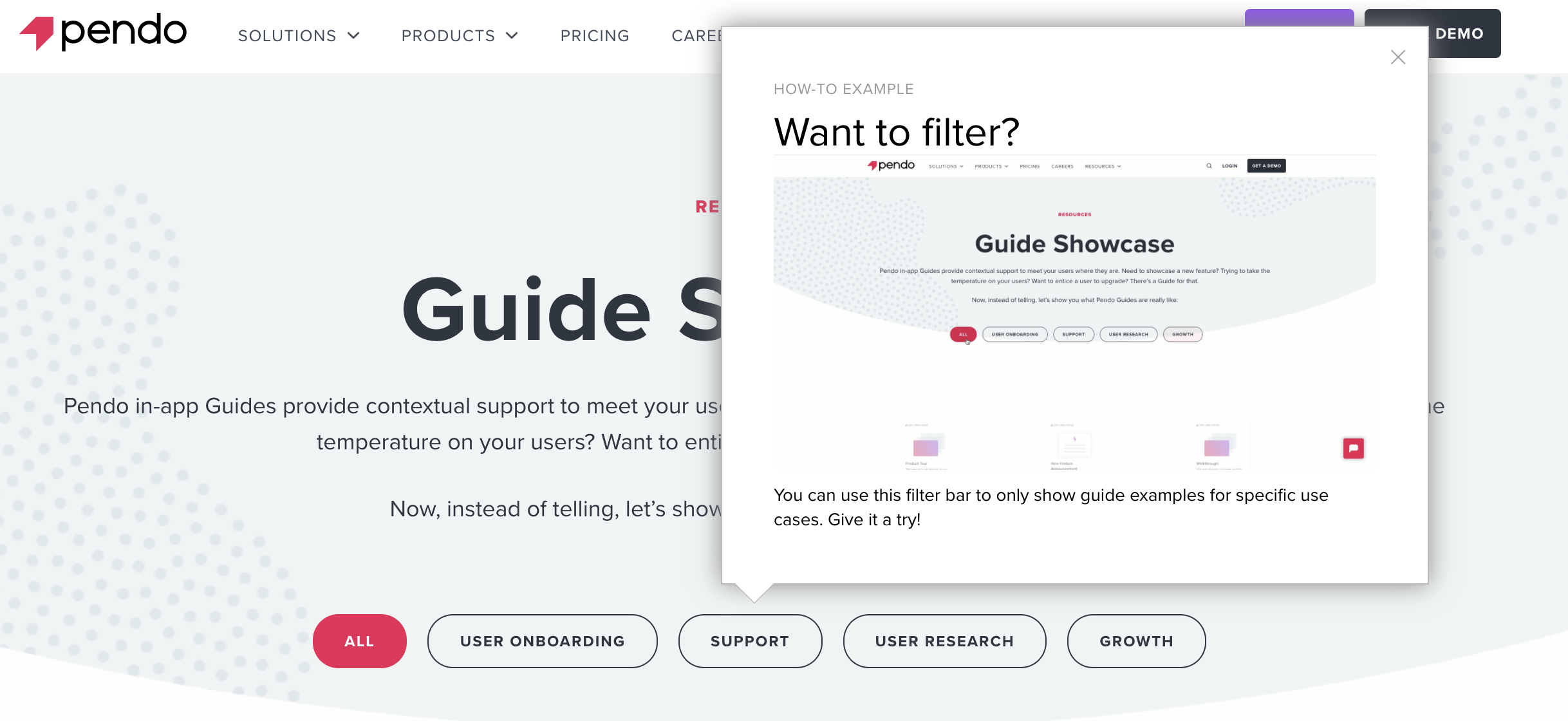 Easily source user research sessions
Combining Pendo's product analytics and guides enables you to be timely and targeted in how you source research candidates.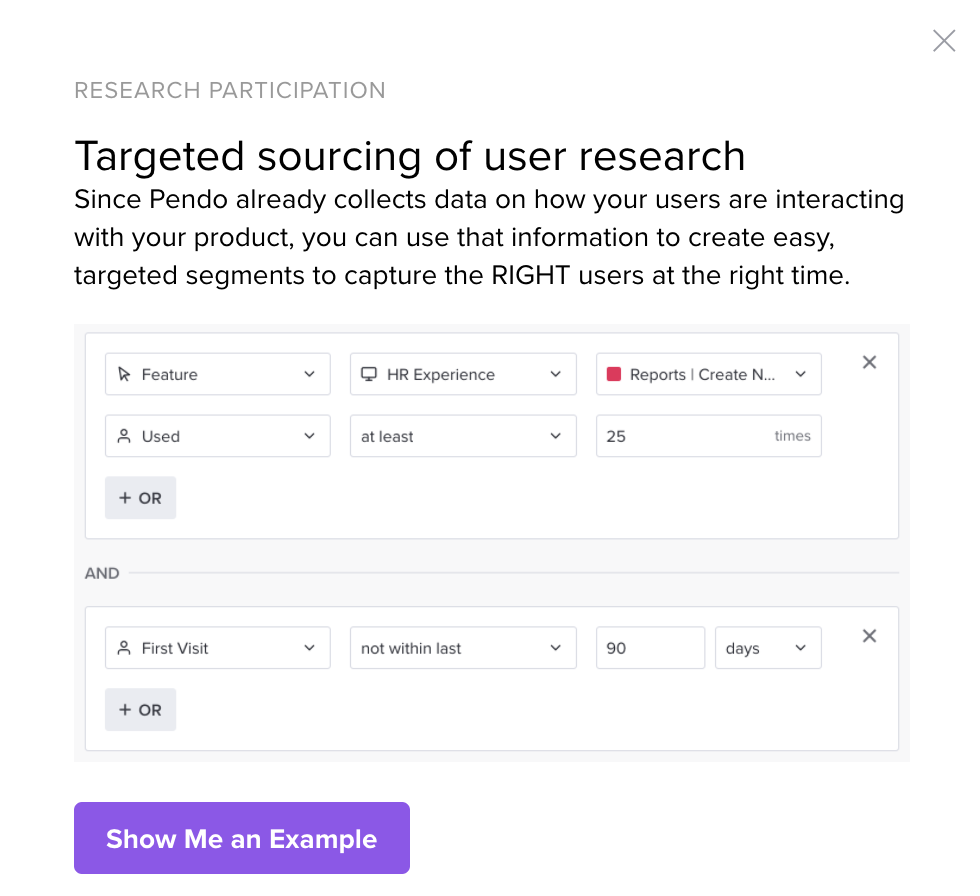 An upsell announcement can be used to drive interest in a new product offering.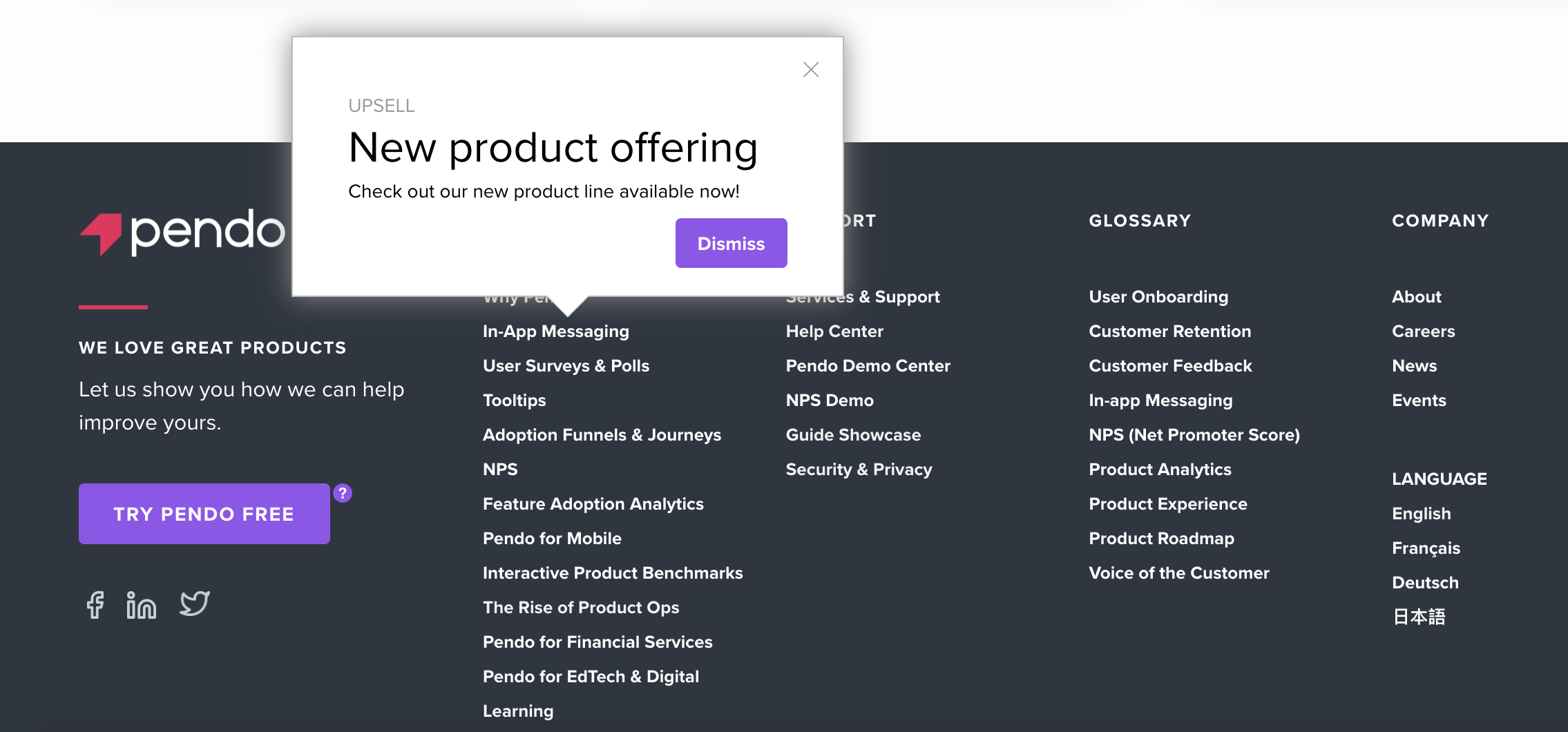 There's nothing worse than seeing high value features in your product go unused. Pendo helps by identifying and automating in-app messages specifically to these users suggesting they try the feature.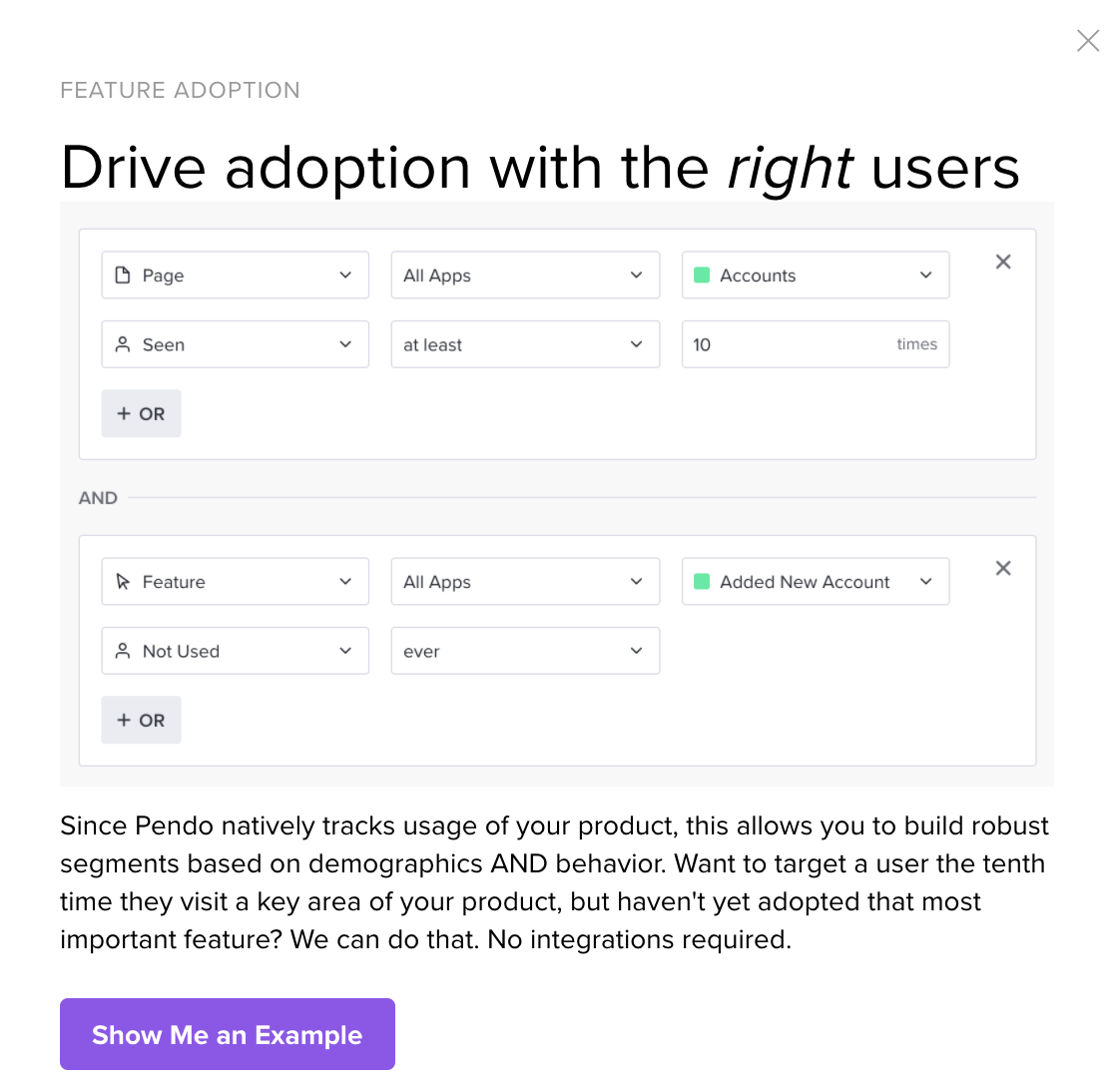 Upgrade prompts
In Pendo, you can create a segment of customers based on the app version they are using. Then, create an in-app message to help them upgrade to your latest app version.
Tip: To download the content for your own knowledge base, click here.