Overview
Reseller Adopt Guides provide contextual in-app support to meet your users where they are. Need to showcase a new feature in the application? Have an upcoming maintenance window? Want to walk users through a specific workflow? There's a Guide for that - see just a few use cases below.
Onboarding Tour
Creating a multi-step product tour walkthrough guide is a great way to orient new users to the core areas of the application.

Announcement
Lightbox guides are a great way to alert users of new, high-value functionality in the application. If the feature is only available to a certain type of user, you can use segments to target only eligible users.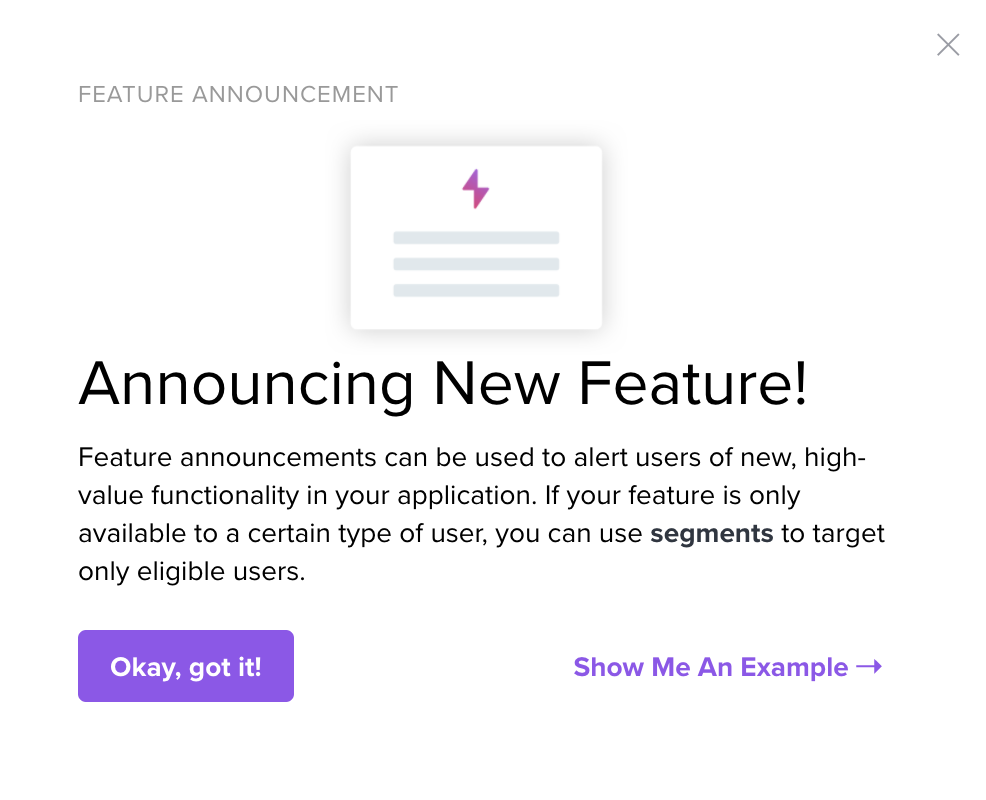 Walkthrough
Multi-step walkthrough guides are a great way to orient and train users on how to follow a specified workflow in the application.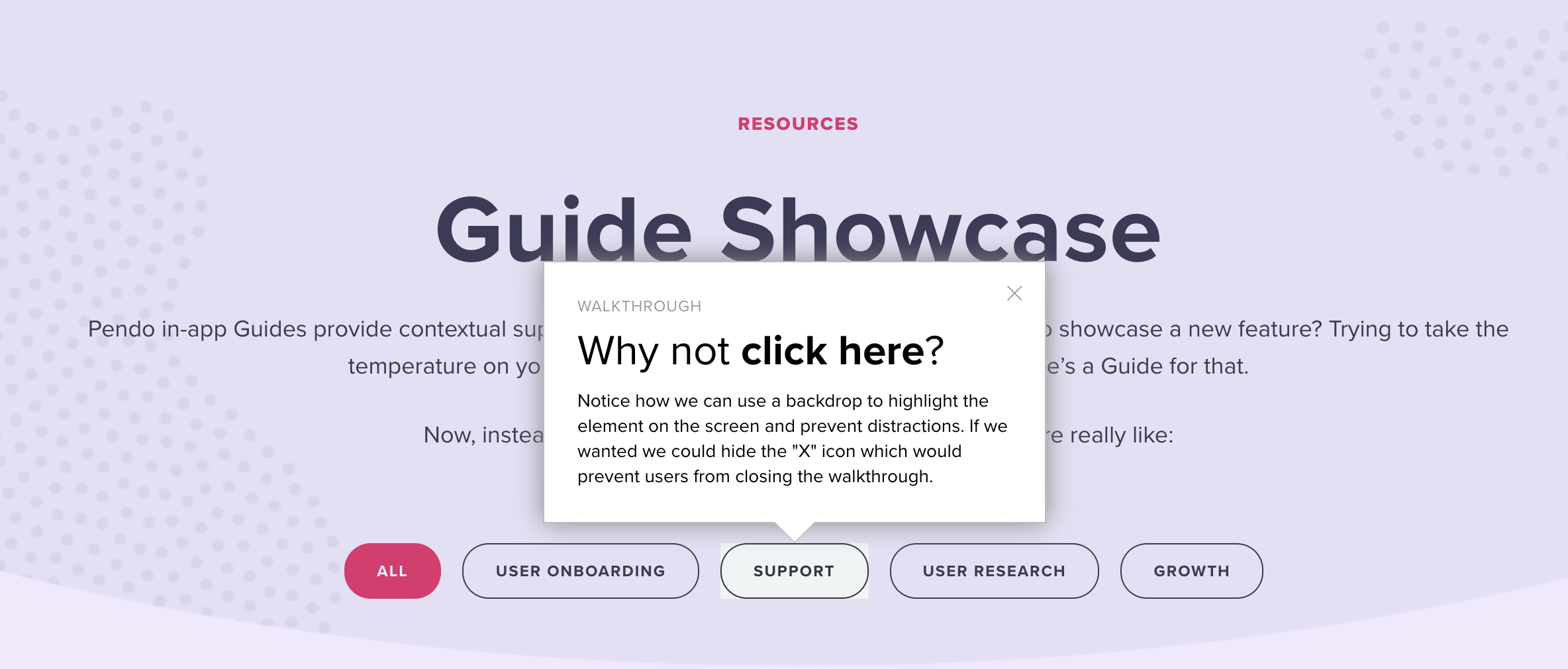 Tooltip
A tooltip is great for providing in-line support for common questions. Tooltips can be activated in a variety of ways, such as hover overs or badges.
Use banners to communicate planned downtime, workflow changes, or other critical information.

How-to
A How-to guide is great for explaining simple functionality in your application. This can be deployed automatically after a user lands on a specific page, after they click on a certain feature, or activated via badge.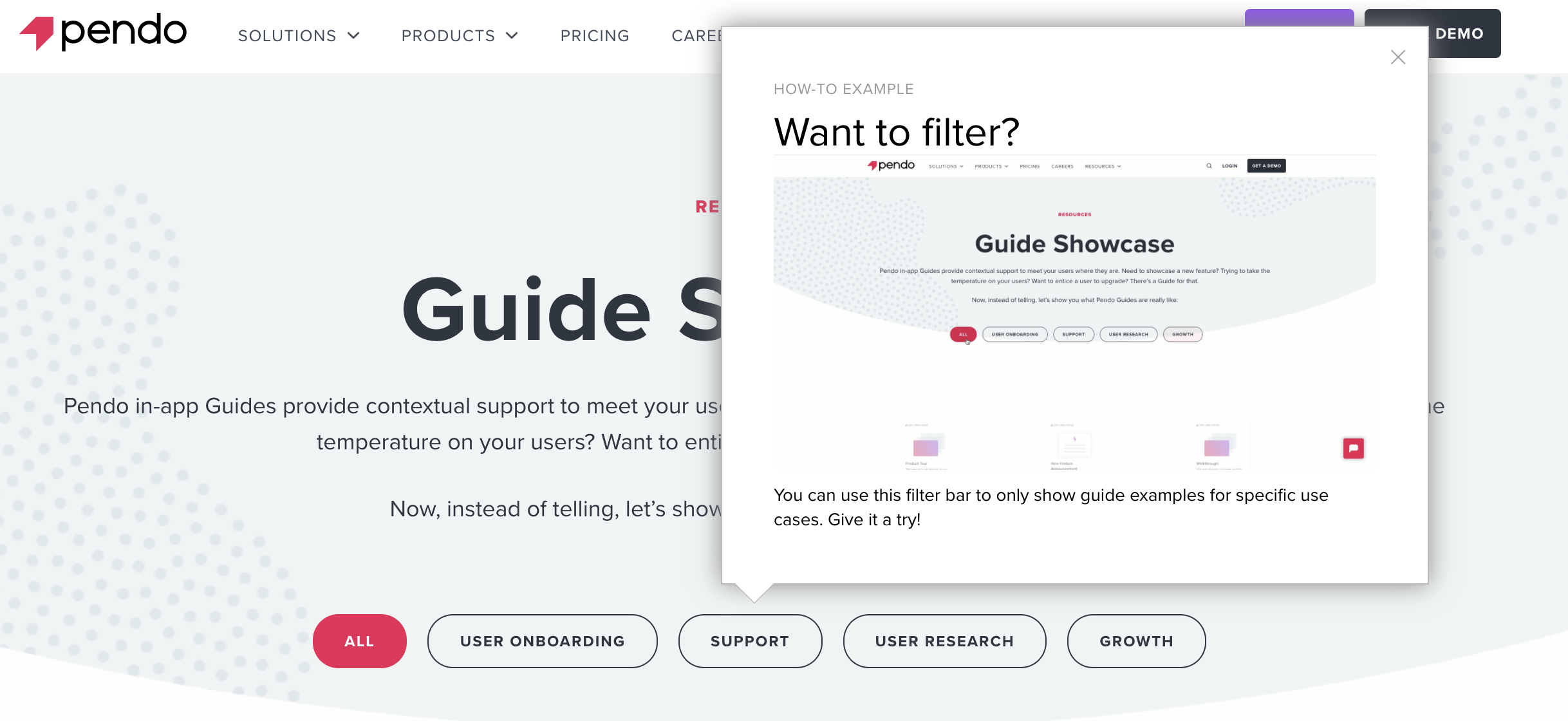 Alert users of valuable or required features that haven't been used.