Overview
Guide scheduling allows a user to set start and/or expirations and/or recurrence for guides. There are two main settings for scheduling: One Time Only and Custom Interval.
One Time Only
One Time Only is applicable for most scenarios and allows users to set start and end dates/times for guides.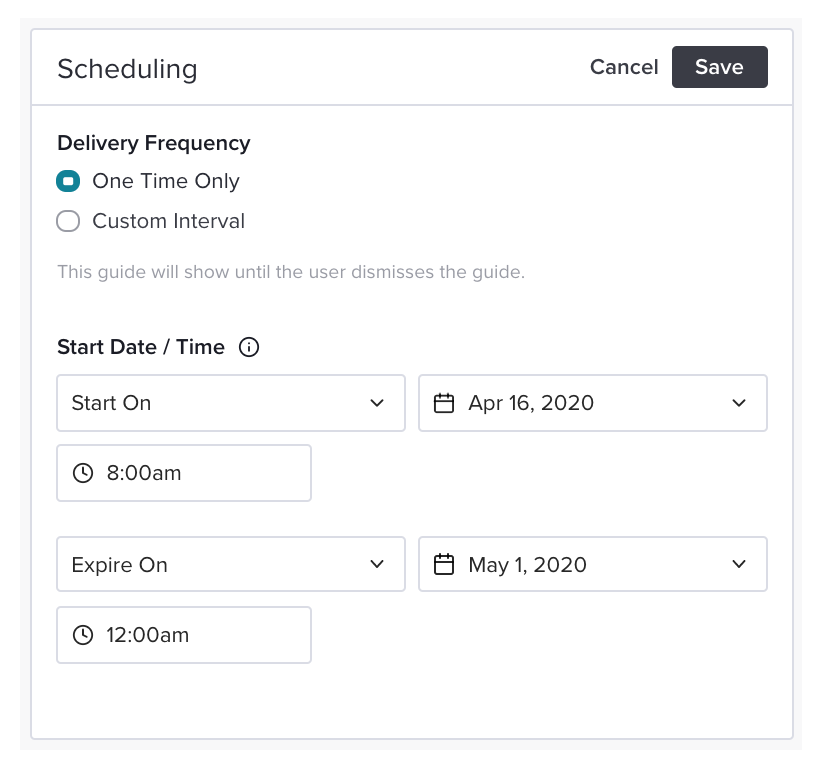 Custom Interval
Custom Interval is applicable in scenarios (especially coupled with Automatic Activation) where users would like to send the same reminder guide on a recurring basis.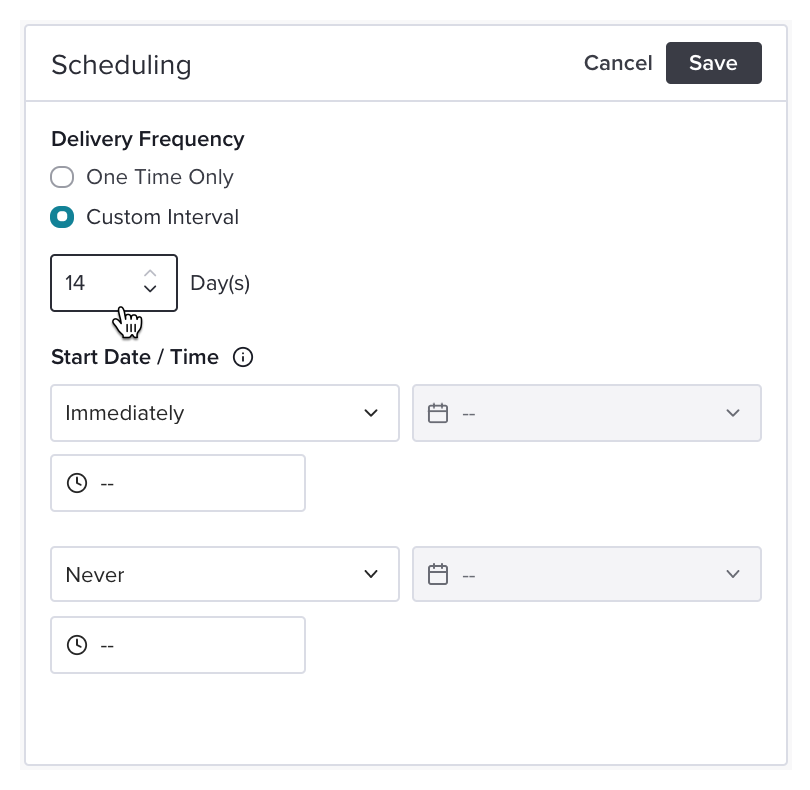 Tip: To download the content for your own knowledge base, click here.